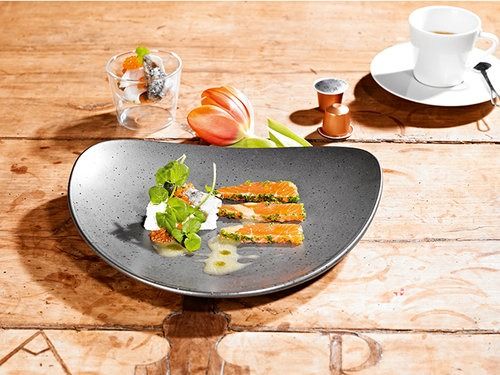 Brown trout and pepper salmon trout from Karl and Rudi Obauer
For the Nespresso Gourmet Weeks, the geniuses Karl and Rudi Obauer have conjured up a sensational recipe with QimiQ. They serve an anchovy purée with the brown trout and pepper salmon trout and dress it with fresh brown cress and trout caviar. Only a few can make the simple even better, Karl and Rudi Obauer are true masters at it!
Discover the recipe in our recipe database
Ingredients for 10 servings (2 litres of bouillon)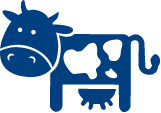 For the pasta dough
500 g flour
4 egg(s)
2 tbsp olive oil
Salt
For the filling
250 g QimiQ Sauce Base
100 g shallot(s), finely chopped
1 clove(s) of garlic, finely chopped
60 g butter
250 g leaf spinach
150 g curd cheese / quark 20 % fat
Salt
black pepper, freshly ground
Nutmeg, ground
Preparation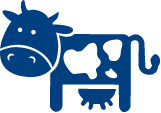 For the pasta dough:

 

Knead all the ingredients together into a smooth dough and let it rest, covered, in the fridge for an hour.
For the filling:

 

Sauté the shallots and garlic in the butter.
Blanch the spinach leaves, squeeze well and chop finely.
Mix the spinach leaves, shallots and garlic with the QimiQ Sauce Base and curd and season to taste with salt, pepper and nutmeg.
Roll out the pasta dough into thin sheets and spread some of the filling on top. Fold the dough and cut out ravioli.
Simmer the ravioli lightly in salted water for about 5 minutes, remove and serve with the power broth.