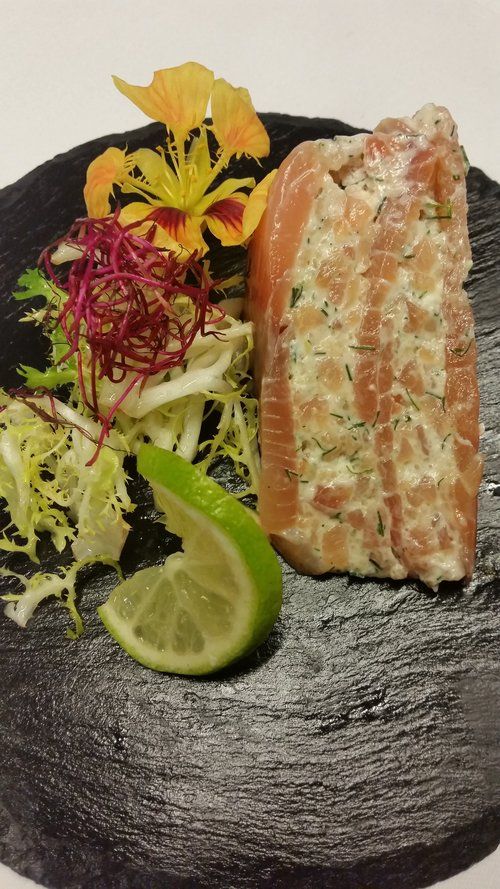 Smoked Fish Terrine by Gernot Sallai-Gallo
Gernot Sallai-Gallo is the chef at the fabulous Das Johann in the Kursalon Wien. In the middle of the first district, Das Johann is a wonderful restaurant for a chic lunch or dinner. Let yourself be charmed by the historic ambience and the excellent seasonal Viennese cuisine. Gernot Sallai-Gallo has conjured up something sensational for you: a delicate smoked fish terrine!
Ingredients for 28 appetiser portions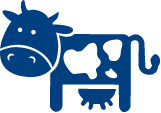 For the stock
250 ml water
10 g spices ( coriander, dill, fennel, caraway)
Smoked fish waste (skin, carcasses)
For the smoked fish terrine
200 ml smoked fish stock
800 g smoked fish (½ minced, ½ diced as a garnish)
600 g QimiQ Classic
100 ml cream
50 g dill chopped
Lemon, salt, pepper
Preparation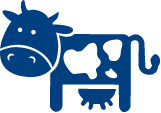 Fund
Mix everything together and cook for 3 minutes.
Immediately strain through a fine hair sieve and leave to cool.
Smoked fish terrine
Mix the QimiQ Classic with the spices in a mixer until smooth.
Then whip on the highest setting and add the liquid cream.
Continue to whisk for approx. 10 minutes.
Add the cold smoked fish stock and the chopped dill.
Fold in the minced and diced smoked fish.
Pour into lined moulds and chill for at least 6 hours, covered.