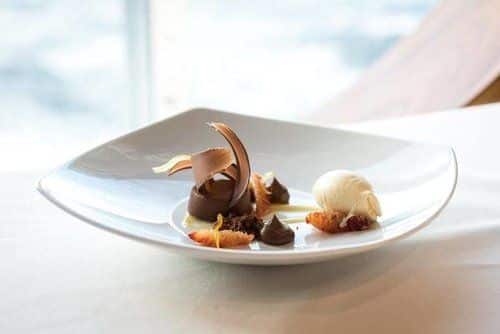 Guanaja | Gianduja | 4 x Orange by Wolfgang Kiessling
The Pastry Chef of Sea Chefs Cruises Wolfgang Kiessling has created a stunning dessert for you with QimiQ Whip. A wonderful combination of guanaja chocolate and oranges will send your guests flying into seventh heaven. All we can say is: Bon Appet
Discover the recipe in our recipe database
Ingredients for 10 servings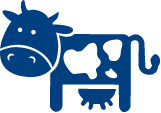 For the custard (crème anglaise)
500 ml whipped cream 36 % fat
500 ml milk
2 vanilla bean(s)
200 g egg yolk
100 g sugar
For the Gianduja Cremeux
500 g vanilla pudding (crème anglaise)
500 g gianduja
For the orange sorbet
10 Orange(s)
120 g sugar
40 g glucose
For the Guanaja chocolate mousse
500 g QimiQ Whip, chilled
500 g vanilla pudding (crème anglaise)
600 g Valrhona Guanaja 70% dark chocolate, melted
For the Muscovado & Èclat d'Or crumble
200 g butter
200 g muscovado sugar
200 g wheat flour, type 550
200 g almonds, ground
6 g lemon peel
75 g Eclat d`Or (crumbled wafers)
For the semi-candied orange peel
200 g orange peel, grated
100 g sugar
100 ml water
For dressing
Orange sauce
Blood orange(s), cut into wedges
Milk chocolate, grated
Preparation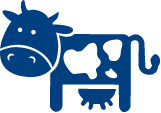 For the custard:

 

Steep the whipped cream, milk and scraped vanilla pods together for about 20 minutes.
Whisk the egg yolks with the sugar until smooth. Bring the whipped topping mixture to the boil, add the egg yolk and sugar mixture and pull off to a rose.
Strain the mixture through a sieve and refrigerate half of it.
For the Gianduja Cremeux:

 

Spread the remaining hot custard over the gianduja and make an emulsion as for a ganache.
Mix with a hand mixer or in a Thermomix at a temperature of at least 35 °C (max. 45 °C) until a nice emulsion is formed, making sure that no air is incorporated.
For the orange sorbet:

 

Fillet the oranges and fill a pacotizing beaker up to the mark. Squeeze the remaining orange fillets well and pour half of the juice into the pacotine beaker.
Heat the remaining orange juice and dissolve the sugar and glucose in it. Pour into the Pacojet cup and leave to cool. Freeze for 24 hours at - 22 °C.
For the Guanaja chocolate mousse:

 

Whip the cold QimiQ Whip with a mixer until smooth. Add the cold vanilla pudding and whip until the desired volume is achieved. Fold in the melted chocolate.
Pour the chocolate mousse into silicone moulds and freeze.
For the Muscovado & Éclat d'Or crumble:

 

Cut the cold butter into cubes and knead with the Muscovado sugar, flour, almonds and lemon zest using a dough hook.
Add Éclat d'Or, mix well and make sure that the dough does not break too much.
Bake in the oven at 150 °C, leaving the oven door slightly open until the crumble has a nice colour.
For the semi-candied orange peel:

 

Soak the orange peel in cold water for approx. 2 hours. Drain and cut into julienne. Decolourise twice in cold water, drain and place in a pot.
Add the sugar and water to the orange zest and bring to the boil over a low heat. Reduce the heat and simmer until the water has evaporated, taking care not to caramelise. Remove the candied orange peel.
Pace the orange sorbet. The taste and consistency can be changed by pacotizing the sorbet a second time.
To serve:

 

Put a drop of the orange sauce on the edge of the plate and spread it with a spoon. Place the chocolate mousse in the centre of the plate and spread the muscovado crumble next to it. Drizzle a few dots of the Gianduja Cremeux all around and place the orange sorbet on top. Finish with some semi-candied orange peel, blood orange wedges and milk chocolate shavings and serve.