Chef videos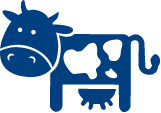 Hans Mandl
Hans Mandl has learned and cooked in the best houses and is co-founder of QimiQ together with Rudolf Haindl. He stands for perfection, creativity and above all regionality. In this video he talks about what has shaped him over the years and what cooking means to him.
Karl & Rudi Obauer
For more than two decades, they have been among the best chefs in Europe. Geniuses at the cooker, ingenious in their recipes and autochthonous in taste. Only a few can make the simple even better; Karl and Rudi Obauer are true masters at it.
Andreas Kaiblinger
The Esszimmer is one of the best restaurants in the whole of Austria. On the so-called Müllner Hügel in the city of Salzburg, landlord and chef Andreas Kaiblinger serves uninhibited cuisine in a relaxed atmosphere. An expert at the cooker who loves his craft. You can taste his perfection in every course. Only a few manage to cook at this level for decades like Kaiblinger. This video tells you what all this has to do with QimiQ, among other things.
Hans Peter Fink
Hans Peter Fink, an Austrian institution, takes you on a tour of his beautiful family-run restaurant in Styria today. This is where locals, business people and gourmets come together to enjoy Hans Peter Fink's typical and refined cuisine in a cosy atmosphere. Find out what all this has to do with QimiQ in the video....
Leon Amon
Switch off and enjoy with warm hospitality, that's Amon's Gastwirtschaft. A traditional family business, just the way we like it! Serving regional and seasonal cuisine that makes every heart beat faster. An absolute must-see in Vienna! See what all this has to do with QimiQ in the video...