Your career!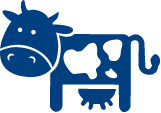 QimiQ is an innovative cream product. From our headquarters in Hof bei Salzburg, we distribute QimiQ worldwide as an Austrian family-owned company. You are also welcome to send us your speculative application.
Unsolicited application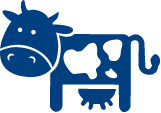 You haven't found a suitable job? No problem, we will be happy to take a look at your documents. Simply send them by post or e-mail to the address below. Our team is constantly growing, and we love nothing more than to work with colleagues who are just as creative and in love with cooking/baking.
Michele R. Haindl
T +43 6229 3483-0
F +43 6229 3483-30
E michele.haindl@QimiQ.com
QimiQ Handels GmbH
Lettlweg 5
5322 Hof bei Salzburg
Austria
Apply now!